About Us
Meet the Team
PMI Commonwealth is a full service real estate asset management company that provides professional property management and real estate brokerage services. We provide both residential and commercial property owners with the highest quality property management services using state-of-the-art technology to keep them informed of how their investments are doing in real time, while providing tenants of these properties access to maintenance requests and billing.
PMI Commonwealth is dedicated to providing our clients with excellent customer service by maximizing owner profitability while preserving their investment in real estate. At PMI Commonwealth, we make property management, manageable!
Our office is locally owned and independently operated. We are part of a larger franchise that has been perfecting and changing the property management industry for over 20 years. The experience PMI has gained worldwide… truly reflects within our service offerings on a local level.
The key to our success is not only providing prompt, friendly and professional services to our property owners and their tenants, but also understanding that your property is an important investment in your future as well as ours. We not only strive to increase the value of your asset over time, but we also help you set the maximum rent possible so each month you grow in your investment.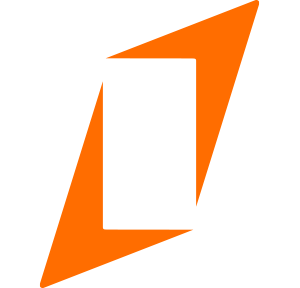 Michael Johnson Managing Agent
Michael R. Johnson has more than 24 years' experience in various disciplines of the real estate industry such as asset management, property management and tenant and landlord representation. A 1990 graduate of San Diego State University, Michael's first work experience involved the management and leasing of several Class A commercial assets located in the Greater San Diego Metropolitan Area.
After earning an MBA from Holy Names University in 2000, Michael moved to Los Angeles where he transitioned into asset management for a pension fund advisory firm, overseeing a national portfolio of commercial real estate stretching from New York to Los Angeles. In 2010, Michael moved to Virginia where he was a commercial real estate advisor representing landlords and tenants throughout the Mid Atlantic Region. Currently, Michael is President of Property Management Inc. Charlottesville, a real estate company located in Charlottesville, Virginia.
Exposure to various business cultures and widely divergent professionals has allowed Michael to develop an exceptional foundation in business development, sales, management, marketing and franchising with an ability to make the best possible use of his personal network. Michael has had the opportunity to participate in a variety of sales training courses and workshops which has allowed Michael to broaden his knowledge and experience within the commercial real estate industry.
In addition to earning his BA from San Diego State University and an MBA from Holy Names University, Michael has a District of Columbia Property Manager License and holds a real estate license from the State of Virginia, Maryland and Washington DC. He was awarded the designation of Real Property Administrator (RPA) from the Building Owners and Managers Association (BOMA) and is a member of the Charlottesville Area Association of Realtors (CAAR), Institute of Real Estate Management (IREM), International Council of Shopping Centers (ICSC) and NAIOP. Contact us for more information or to find out how Property Management Inc. Charlottesville can help you achieve your personal and/or professional goals. We can manage residential property, commercial property, HOA or your portfolio of properties. We look forward to hearing from you.